Euro Edges Ahead of the Greenback as US Bond Prices Fall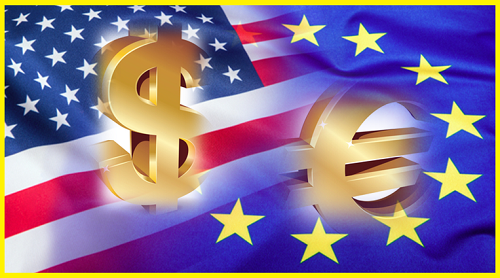 The US dollar edged just ahead of the Euro during early morning trading on Monday morning amidst falling US bond prices. By 10:12 am EST, the US Dollar Index stood at 90.14, down 0.10%. Investors remain cautious as they await US inflation data which is scheduled to be released on Wednesday of this week. By 10:49 am EST, the EURUSD currency pair was up 0.26% to read at 1.2265.
The EURUSD currency pair moved through a daily low of 1.2236 and a daily high of 1.2296 before leveling off at 1.2265. During last week the Euro fell by 1.82%; establishing the largest weekly decline within the past 14 months.
US President Donald Trump is set to release his plans for his infrastructure spending program later today. Strong support for the EURUSD currency pair currently exists at the 1.2205, 1.2150 and 1.2100 levels. On the other hand, strong resistance exists at the 1.2370, 1.2410 and the 1.2445 levels.
The EURUSD currency pair is currently largely neutral with a slight lean to the downside. So far, the pair has been unable to advance beyond the 1.2300 level, which would represent a 38.2% Fibonacci retracement.