Oil Forecast, $60 a Barrel?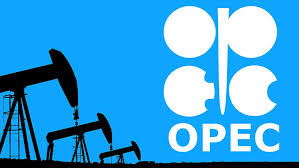 Two well-known producers called what could be a bottom for oil, having both Italy's top oil producer and Oman's energy minister predicting the latest oil rebound.
With prices going up for more than 2'% since it hit an almost two-year low in December, many have done different things to encourage investors once more, like altering OPEC+ rhetoric from reassuring investors about the cut output, taking credit for the rebound, with Oman's case, forecasting where oil will trade for the year.
Oman Oil Minister talked on social media about an agreement between both the Organization of Petroleum Exporting Countries and partners including Russia and Oman that could sustain prices at $60 per barrel — having this year's trading go between $60 as a bottom and $70.
Brent crude dipped below $50 a barrel a few weeks ago, with OPEC minister taking turns to remind everyone about trim supply. A message that, along with many other factors, like news from U.S. and China trade talks seem to have a positive response on markets, pushing the gauge above $60 a barrel, which ended talks about an emergency OPEC meeting.