Oil Weekly Forecast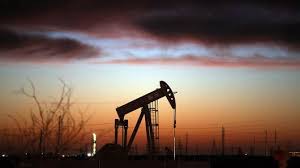 Both U.S. West Texas Intermediate and the international-benchmark crude oil futures closed with the highest levels that have been seen since the week ending December 7, with a couple of factors having to do with it and driving short-sellers out of the market, while light speculative buyers are being attracted to it.
Between those factors, there is the positive outlook for U.S. – China trade talks that lasted three days of mid-level talks and will continue to adherence to the OPEC-led plan to cut production trim excess supply and stabilize prices.
As impressive as it was the previous two-week rally, they have been based purely on hope so far; hope that the U.S. and China trade relations will reach a trade agreement, and hope that OPEC and allies will stay the course, continuing to cut production.
Asides from this, the first rally from the multi-year low was likely based on short-covering, which is normal, but in that case, lasting rallies were based on real buying rather than short-covering.
Now it is expected to see a short-term pullback into a support area. With the best support area for WTI crude oil settling at $48.14 to $46.85. As it goes for Brent, their target should be $56.39 to $54.96.