Trade idea: Markets calm today, Potential for EURUSD to extend the correction lower
The technical situation on EURUSD has switched to bearish over the past week amid a rebound in the Dollar.
The main event risk of this week is the US CPI on Wednesday, that is barring any unexpected risk-off volatility in stock markets. Thus, the main move is likely to come on Wednesday's CPI release or in the hours after it. 1.7% is expected for the core CPI and 1.9% for the headline so anything at or above this numbers should be positive for the USD (lower EURUSD). A big miss in those numbers on the other hand, would be USD negative (EURUSD higher).
Positioning is still stretched to the long side - making the pair vulnerable to a downside correction and increasing the odds that this short trade will work. If stock markets continue falling that will also support lower EURUSD.
Trade idea:
Entry: Wait for the weekly middle pivot point to be reached (1.2310) and sell around this level/area
Stop: Above 1.2335 (Fibonacci resistance) which is also resistance from the previous lows.
Targets: 1.2100 and then 1.2000 if a bearish position is still appropriate.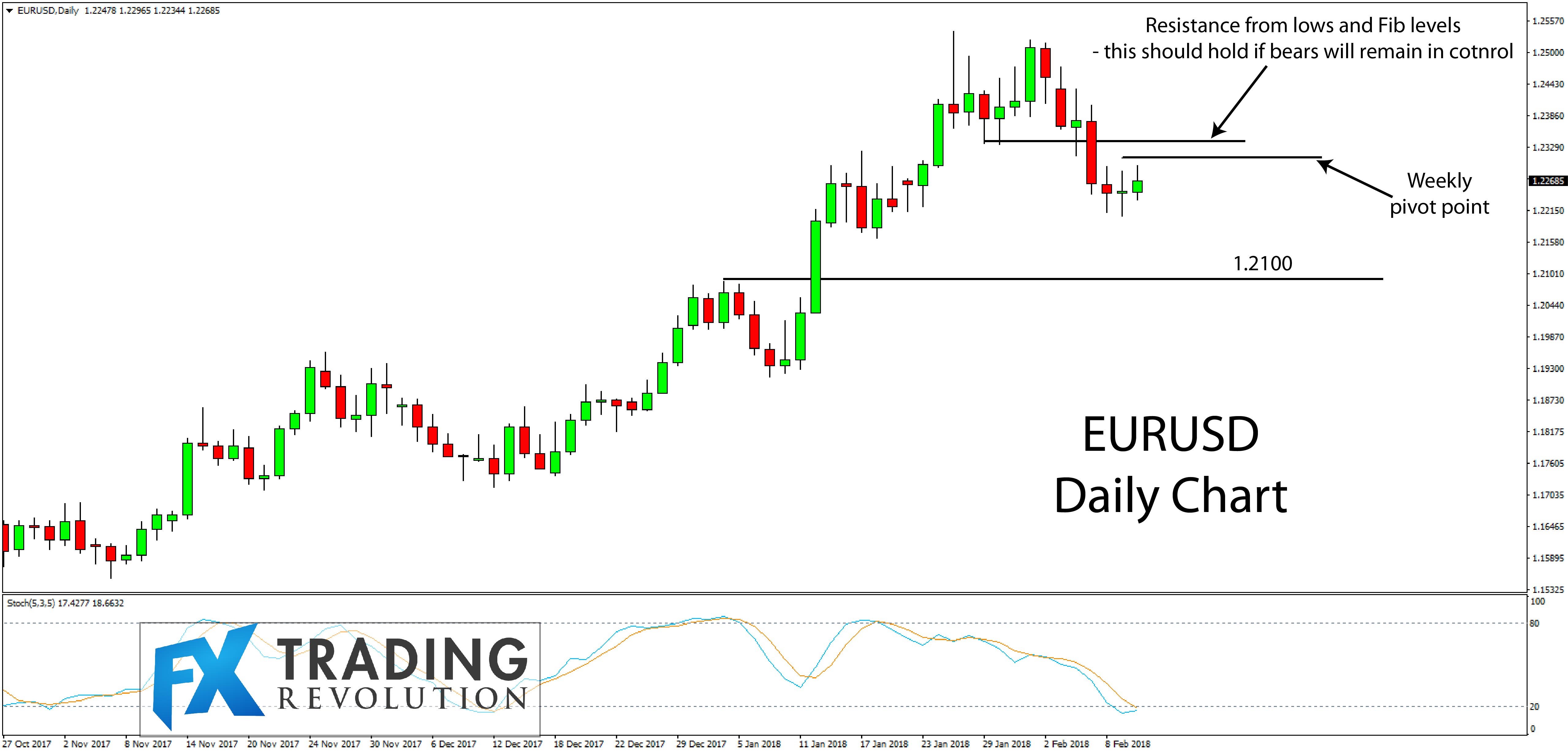 Finally, keep in mind this is a tactical short position amid the current sentiment in the market. If 1.2000 is reached in the coming weeks, strong support is likely to be there so any bearish moves below it would be difficult to materialize.