US Dollar Index Rallies around the 93.60 mark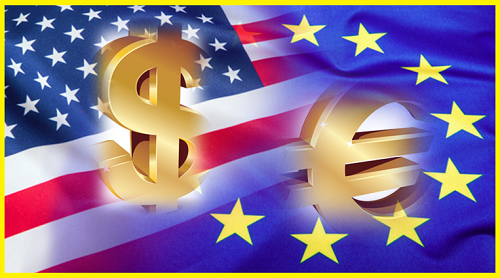 The US dollar Index rallied around the 93.60 region following better US yields in the past few days. The Index rallied to as high as 93.60 before losing momentum and dropping slightly down to 93.34 by 10:11 am EDT on Wednesday morning.
US housing sector data which was just released show mixed results with building permits at 1.8% (contracting less than projected) and housing starts decreasing by 3.7% month-over-month. On the other hand, both Industrial Production and Manufacturing Production increased 0.7% and 0.5% month-over-month respectively.
By 10:10 am EDT, the EURUSD currency pair traded at 1.1812, following a daily low and a daily high of 1.1764 and 1.1854 respectively. Strong areas of support exist around 1.1764, 1.1718 and 1.1553. On the other hand, strong resistance exists at 1.1898, 1.1996 and 1.2021.
The US Dollar also strengthened against the British Pound Sterling, with the pair trading at 1.3502 by 10:10 am EDT. The pair moved through a daily low and a daily high of 1.3456 and 1.3520 respectively.
The USDCAD pair traded at 1.2793 by 10:10 am EDT, with a daily low and high of 1.2793 and 1.2876 respectively. This represented a 0.61% drop since the previous close.